Kunstmesse in Berlin – Cancelled
Artist Mette Hansgaard will participate in the Artfair in Berlin in 2023.
The Artfair – The Creative Mind Experience – Kunstmesse in Berlin is open Saturday and Sunday from 10:00 -17:00 Unfortunately the Artfair owner is banktroupt, so I will not exhibit in Berlin unless you have a nice gallery that would like to show my art.
Mette Hansgaard is working as a Danish and International artist. She is visiting Berlin in 13 -14. – 15.October 2023
Kühlhaus Berlin – Cancelled.
Luckenwalder Strasse
10963 Berlin, Germany
Read more about KÜHLHAUSBERLIN

Startseite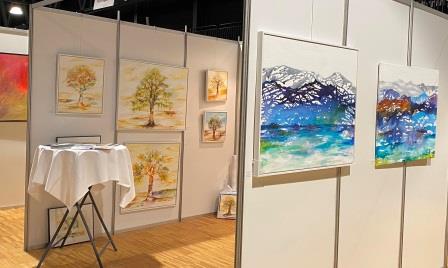 I will be in Germany and are open for artist talks with potential Galleries in Germany visiting the Artfair.
Feel free to contact me at metteskunst@gmail.com if you would be interested in having my art into commision in Germany.
In Copenhagen Mette works with modern nordic landscapes on Canvas. Feel free to visit in Copenhagen if you want to se her artstudio in Copenhagen Artstreet, where 16 artist are working with there art.