Contemporary Artist Mette Hansgaard has been doing exhibitions in London, Las Vegas, Sweden, Paris, Denmark. She was also represented in the international Artbook International Contemporary Artist with her special Watercolors in the year 2010.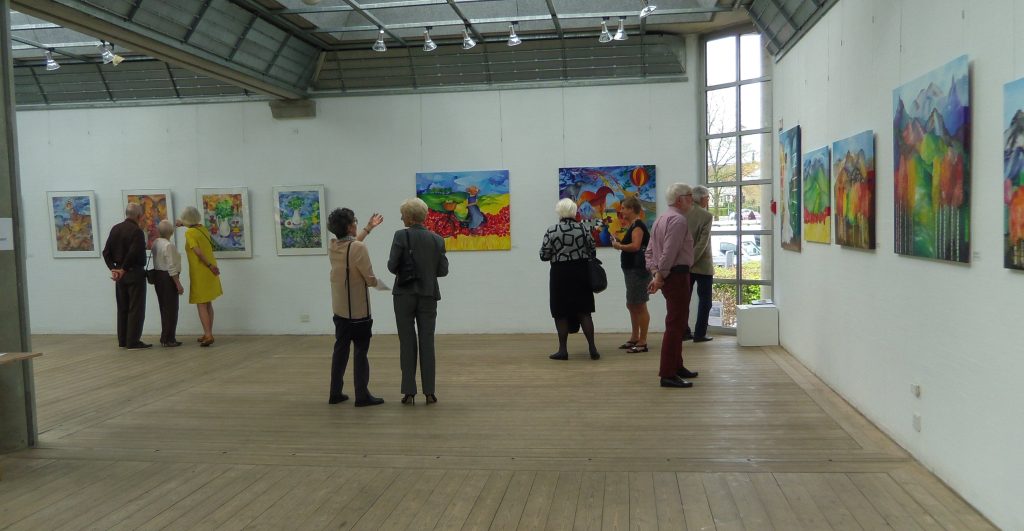 Art for TV productions
Danmarks Radio, Når ulven kommer – when the wolwes are coming. 2021.
Stand in – Christmas calender scenes.
Online production of how to paint watercolors 2022. Watercolor Teacher from 2017.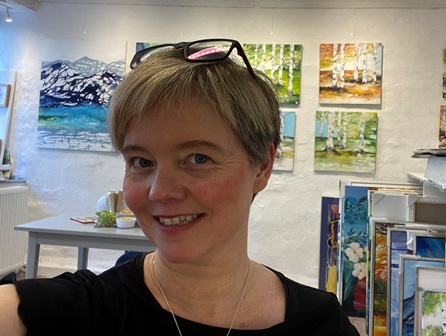 Nordic Art Paintings & Art project
Hi my name is Mette Hansgaard, I am an danish artist working with art since 1987.
For many years I have been working on my art in Copenhagen. I do water colors and Acrylic on canvas paintings. I also play with clay in my Cheramic studio in Scacksgade Cheramic Studio.
Also clay. I do have experimented with some installation projects.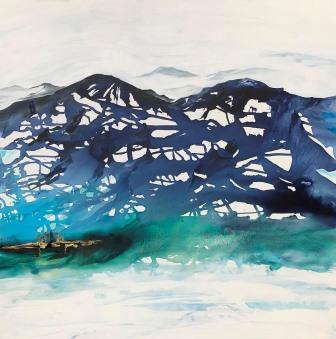 Art for TV productions
Danmarks Radio, Når ulven kommer – when the wolwes are coming. 2021. (Flowers Watercolors)
Stand in – Christmas calender scenes.
Online production of how to paint watercolors 2022. Teacher
Contemporary Artist Mette Hansgaard
Artfair Creative Mind in 2022.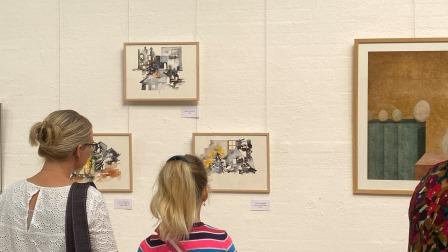 Censored Exhibitions and Artbooks
H.C. Andersen Art exhibition, Fyn
Selected for Artbook 2010. International Contemporary Masters 2010.
101 Artist by Tom Jørgensen 2022.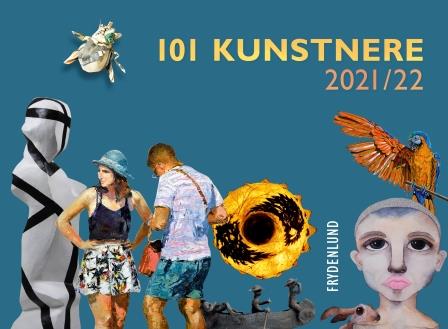 Selection of exhibitions and special projects.
Exhibitions of Mette Hansgaard

2023, Viborg Artfair, Jutland. Denmark – Marts. 1-2. 2023
2023 Berlin, KühlhausBerlin, Luckenwalder Straße 3.10963 Berlin 14. – 15. October 2023
2023, Galleri Samsø, June to september 2023.
2023 Portalen, Exhibitionhall. Greve Denmark. January. Group exhibition.
2022 Fredericia Artfestival, Jutland – selected as artist on the festival Beer. Also Artist Talk.
2022 Paris, Artmoney project about Climate and Oceans. Inspired by Climate goals.
2022 Creative Mind Art Fair, Copenhagen
2021 Musicon Art Fair, Roskilde
2021 Censoret exhibition. H.C. Andersen festival. 3 watercolor paintings approved.
2021 / 2022 Ridehuset Aarhus. Alletiders Kunst
2019 / 2018 Art Fair – Art for All. Kunst for Alle Copenhagen
2017 Artstudio in Copenhagen in Copenhagen Artstreet.
2016 Galleri 22, Bredgade.
2015 Kunstbygning Filosoffen, Fyn
2013 Artmoney Exhibition in New York.
2013 Galleri 3G,
2013 Galleri Artmade, Bredgade in Copenhagen
2012 Galleri Gilberg, Fredericia
2012 Galleri Naif
2012 Galleri Bomhuset
2012 Copenhagen Art Fair
2011 Debut Exhibition i Galleri Bomhuset, Christianshavn
2011 Church decoration are printet in a book about danish churches
2011 Galleri Bagatel,
2011 Art gives lives, Rotary
2011 Copenhagen Art Fair
2010 Las Vegas, USA, June with an International Artboook
2008 Receives travel scholarship from Solar foundation and goes to Denver.
2008 Galleri Bagatel
2008 Havnegalleriet, Danish – Chinese art exhibition with Simon Mad.
2007 Writes a children book: Gopelina & Co. gopelina.com
2007 Art and house fair, Roskilde
2007 Danish Art club, London
2007 Copenhagen Art Fair
2005 Kulturspinderiet, Silkeborg
2002 Galleri Swift i Hellerup
2002 Artfair, Odense
2002 Irma – bag (Bag in a supermarked with art on)
2002 Helligåndshuset, Boye Willumsen, Irene From. M.fl.
2000 Helligåndshuset, separate exhibition about environment, Science and Tecknology (948 visitors)
1999 Exhibitionhouse: Møstingshus, Frederiksberg
2000 Husets Galleri, Aalborg
1999 Galleri Akropolis
1999 Kunsthuset, Barbacka i Kristiansstad, Sweden
1998 Carlsberg Museum
1998 Galleri Gammel Strand
1997 Galleri Jutta Pregaard, Aabenraa
1997 Møstingshus, Frederiksberg
1996 Carlsberg-museum 1996

Ornaments (Large)
2016 DSB Wall painting in a Cantine
2015 Metro Wall – 27 x 4 Meter wall in Copenhagen
2010 Lemvig Müller,
2002 Ornament, Alterpiece from Church, Skovvejskirken, Digterparken 1, Ballerup
2000 Danish Space Center – satelittes (DTU)
2001 Ornament in the Bella Center, Scandinavian Schoecenter
2000 Painting for Rotary in connection for crownprince Frederiks foundation
for children in Qaarnarq,Greenland.
The painting was sold for about 40.000 Dkr.
1999 Indvielse af trykhaller for Interprint, signering af plakater
1998 Membership bord for Hans Michael Jebsen from The Royal Danish Shooting members.
(Det Kgl. Kjøbenhavnske Skydeselskab and Danske Broderskab)
Happy wall – where people could meet and talk – 2015.
Titel: Where Imagination meets. Artstreet event painting for the Metro Company
Environment, Science and Technology project – Year 2000
Funds received for Special Art project. The year 2000
Grants received from foundations for the art project on environmental research and technology in 2000. Emma og Frederik Kraghs mindefond, fra
Lund/Bugge fond, Professor Gottfried og Gerda Eickhoffs fond, Glashandler Johan Franz Ronges fond. Paintings about Health, Climate, Clooning Dolly, Oceans, Ice, Satelittes, Quants Technology. Environment where painting and showed in Copenhagen.
Memberships
Nordic Watercolor society
Artcollection – Kunstsamlingen.com