Paintings – Tree of live
Water color paintings
Make the water flow and bring colors in it, and you will get beutifull art on paper.
Watercolor Paintings made with a special techniqe.
Watercolor Paintings made from inspirations from nature

Paintings on Canvas inspired from painting with watercolours – i transeform the colours into canvas paintings.

Art on paper and on canvas
Watercolor about the war in Ukraine.
This watercolor was selected for the Fredericia Artfestival in october 2022. This one is painted on paper from Arches.
Her you could find it labelled on a Beer. This watercolor is 80 x 60 cm large painted on rough paper an with watercolors.  Mettes is teaching watercolors on paper.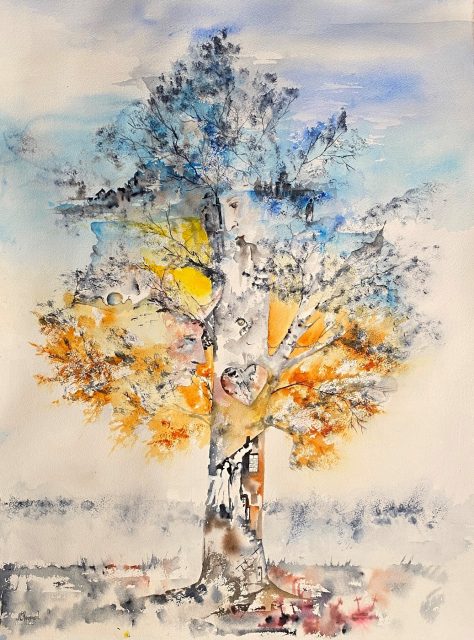 Watercolor Artist Mette Hansgaard.
Tree art made with watercolor on paper. Inside there is small stories and mask´s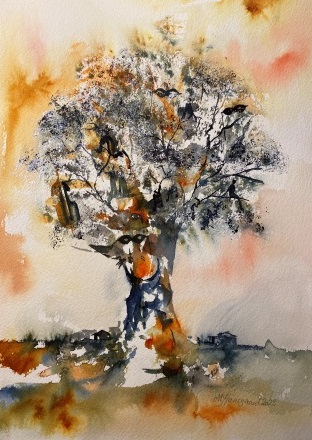 Art. The Tree of life.
Painting on canvas. 160 x 150 cm large.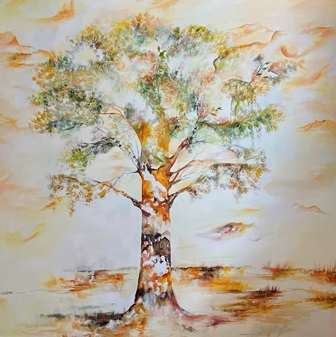 Painting with symbols of the Paris Agreement.
This painting is 110 x 90 cm large and is for sale. Acrylic on Canvas.